Christine Watson - Granier: Mrs. Christine has been teachingdance and baton twirling for over 25 years. She is a Dance Masters of America certified dance instructor, as well a member or Dixie Dance Masters for which she serves on the board of directors and as Chapter Vice President. She has received a Teachers Training School Diploma from the Dance Teachers Training School of Dance Masters of America held at the University of Buffalo, Buffalo New York. Scoring a 98.25 on her Jazz Exam, 97 on her Ballet Exam and 95.5 on her Tap Exam.
Christine is also a former competative baton twirler , holding state and regional title throughout the USTA, NBTA and AAU twirling organizations. She is a United States Twirling Association certified baton twirling coach. Christine teaches all age levels and forms and levels of dance as well as baton twirling and colorguard . She has been instructing, advising and choreographing for dance teams, color guards and majorette lines and feature twirlers through out the state for over 20 years, and is working currently with both The Central High School "Kittens" dance team as well as the Zachary High School Colorguard and Featured Twirler and the Northwestern Middle School Baton Twirlers. She has been very active as a choreographer, instructor and consultant in the Indoor Guard as well as Marching Band circuits for almost 17 years.
Christine was the Co-Owner and Instructor of The Starstepper Talent Academy in Walker Louisiana in the early 90's. She also taught baton twirling, all levels and genres of Dance and Kindergym at Peggy's Dance Studio Baker and Zachary Louisiana for over 16 years. She was also the founding director and choreographer for their competition dance troupe "The Elite Danstarz" for 10 years and their competition twirling team "Pizzazz" for 16 years. Her teams and soloist's have competed through out Louisiana, Mississippi, Alabamba, Texas, Florida, Tennessee as well as out of state National Dance competitions and National Twirling competitions. She continues to offer private instruction in dance, twirling, color guard and modeling.
Christine has been responsible for the daycare dance & tumbling programs at First Baptist Church, Kiddie Junction, The Universal Learning Center and The Rock Day School in Zachary Louisiana. She is currently serving as Physical Education Director at St. Patricks Episcopal Day School.
She has former students on College lines, in professional dance troupes as well as on staff with National dance team camp organizations. Christine continues her dance education by attending classes and conventions in New York and thoughout the South, studying with Master teachers, to bring the most up to date dance training home to her students.
She was cast as a baton twirler in the 1995 movie "Kingfish" starring John Goodman, and served as Baton Twirling Instructor in 1994 and 1995 for the Louisiana All Star Marching Band Association.
She is a 1987 graduate of Baker High School, for which she was dance team captain and feature twirler. She has acted with the Baker Little Theatre as well as performing in local musical theatre shows under the direction of Tom Jones.
She continues to entertain crowds w/ dance and twirling performances throughout our region. Mrs. Christine and her husband, Chad, share his son Tanis and their son Dale.
Robbie Quick - Guilbeau : Mrs Robbie has been teaching dance for over 20 years, Mrs. Robbie participated in numerous dance competitions as well as cheerleading. Over the past 30 years she has attended numerous workshops and conventions to continue her dance training, such as Tremaine, Marcus Alford, La. Danceforce, DMA as well as many others.
She has choreographed for local television shows and Zachary Junior Bronco Cheerleaders. She has performed for local Mardi Gras Krewes.
She is a graduate of Baker High School as well as Louisiana State University with a Bachelor of Science degree in Accounting. She also has time toward her Masters degree in secondary education. She is currently a full time auditor with Lousiana Workers Compensation Corp. as well as sharing her passion for dance with her students.
She is married to Mr. Raymond Guilbeau and has a daughter named Logan.
Natalie Myers: will be filling in as a substitute teacher this season.
She has been dedicated to dance since the age of 4 with various genres of dance such as ballet, tap, jazz, lyrical, contemporary, and hip hop, and also competing since the age of 7. With hard work and dedication came platinum winning trophies and 2nd runner up in her division.
Natalie was a student of Zachary Community schools as well as the Bronco Belle dance team until the year of 2008. She moved to the Lafayette surrounding area after her dad opened a new church. She was a graduate of Northwest High School in 2011. After graduating, she has gotten a certification in Dental Assistance and currently still continuing to further her education.
Today, Natalie is reunited with Mrs. Christine and teaching at TNS Performing Arts and is also in a professional company known as D Struck Dance Company instructed by Donte Phillips and Meghan Way.
Jordyn McDempsey -
Melanie Anderson -
Cassandra Soniat Boyd -
My name is Cassandra Soniat-Boyd and I am excited to be a part of the teaching staff at The Next Step. I am 23 years old & presently attending SELU, majoring in Performance Arts with an emphasis in Dance. I am a former 2 year member of the LSU Dance Ensemble. I work part-time as a nanny for a precious little girl named Camryn, and I am a part-time technique instructor/choreographer for the Central High School Kitty-Kats JV Dance team. I am also a 2011 graduate of Central High School where I was a member of the CHS dance team for 4 years and in those 4 years received the outstanding dancer award each year & was the Captain of the dance team my senior year.
I have been dancing since I was 3 years old. I received most of my dance instruction from Phyllis Guy Dance Center, where I was a student for 15 years, and in 2006 was awarded PGDC Teen Dancer of the Year. I studied with Kris Cangelosi, for 5 years, and from 2011-2012 was a member of the Cangelosi Dance Project Professional Company, Ballet Ensemble. Over the years I have attended numerous dance workshops with nationally recognized dance teachers & choreographers. I have received Platinum, Top First Place, & Overall High Score Awards at various Regional & National Conventions-including Dance Masters of America, Tremaine, West Coast Dance & VIP International, just to name a few. I performed in PGDC?s studio recitals for 15 years & was a soloist 5 times, holding the lead role in 2008, as Belle in Beauty and the Beast. I attended Dance Master?s, Student Honors Intensive Program in Buffalo, New York and was also accepted to the American Ballet Theater?s Summer Intensive Program. I taught dance at Carries 5,6,7,8 Dance Studio for one year and at Phyllis Guy Dance Center for the last 3 years. I am looking forward to sharing my dance experience with your children this year at Next Step.
Subsitute Teachers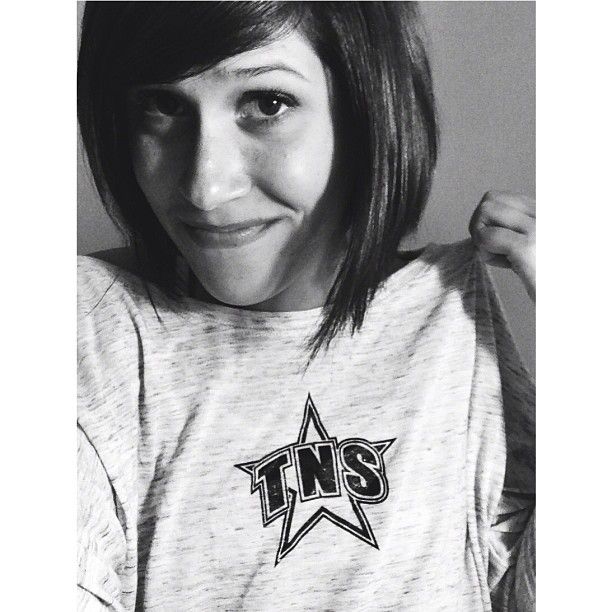 Lauren Cross -
Kandice Tomlinson
Pat & Tommy Watson: My fabulous Parents!
Special Guest Instructors
********************************************************************************************************